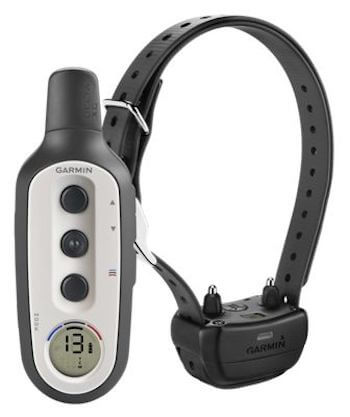 Training is one of the most important tasks for the owner of a new Great Dane. While Great Dane puppies start out small and cute, they will quickly grow into very large and powerful dogs.
An untrained Great Dane can harm not only themselves but also those handling them. Next to a leash, a good training collar is one of the most important tools for training your Great Dane.
Which e-collar Should I Get for my Great Dane?
The training collar that we recommend for Great Danes is the Garmin Delta XC. We love it for its waterproof build, multiple mode support (tone, vibrate, stimulate), fantastic battery life, and half-mile (800 m) range!
My Pick
As a testament to its durability, ours is over four years old and has never had a single problem!
While there are more advanced models available from Garmin, we feel that the Delta XC offers the perfect blend of features and cost.
Here's a quick video directly from Garmin explaining a little more about the features of the garmin delta xc series.