Welcome to Great Dane Care!
---
Most Great Dane owners worry that they're not properly caring for their dog. At Great Dane Care, we give owners the information that they need to confidently raise their dog.
---
When we got our first Great Dane, we were amazed at the lack of Dane-specific resources online. Great Danes have unique needs and we felt it was a disservice to Great Danes everywhere to not have a single reliable source of information. All of the information shared on this site are answers to the questions that we ourselves asked but struggled to find. With that in mind, Great Dane Care was born!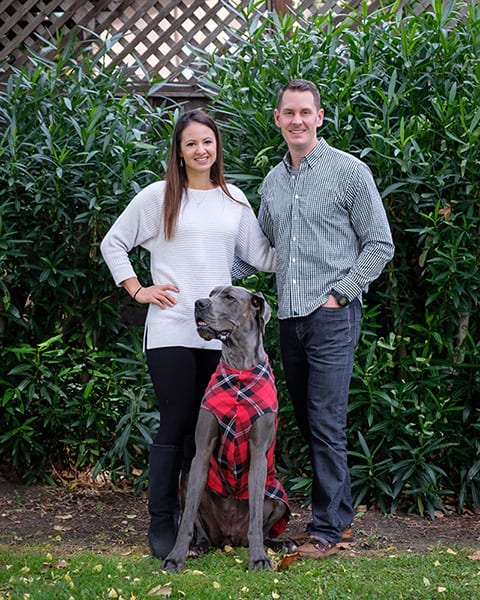 We are a happy family of four, with one fur baby (Gus), and two young boys! We live in Denver, Colorado, and love spending time outdoors as a family.
In addition to our own experience and research, we also personally consult with Dr. Katie Morrison (right) to ensure the accuracy of content. Katie received her Doctorate of Veterinary Medicine from the Virginia/Maryland College of Veterinary Medicine in Blacksburg, VA. She is a Davis Michael Scholar and is especially interested in surgery as well as all companion animal care.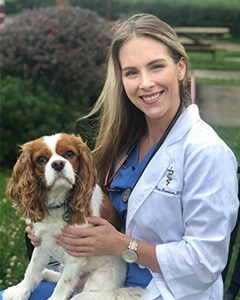 If you have suggestions for content, or would like to request a topic for a new article, we'd love to hear about it! Please contact us by filling out the form here.