Caring for a dog is no small feat – and that's taken to a whole new level when we're talking about Great Danes!
Regardless of what you need to track, this pack has you covered.
Here are just a few of the items that it contains:
Growth tracker
Medication history
Feeding schedule
Walking log
Potty training tracker
Expense log
Veterinarian visits
Vaccine history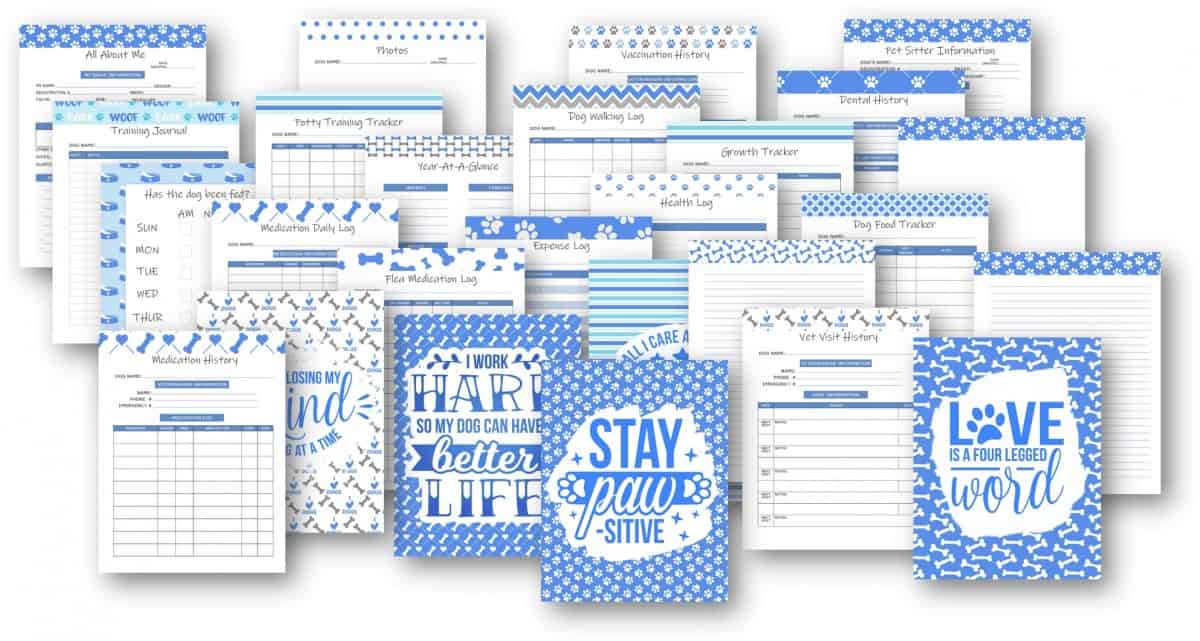 These are perfect not only for keeping track of these details yourself but also for leaving as reference for others.
Think of those times when you have someone coming over to dog sit and you want to make sure that they keep up with medications or don't forget how much to feed your Great Dane!
Better yet – you can print these over and over as needed.
You can learn more details about this amazing (and affordable) resource here.