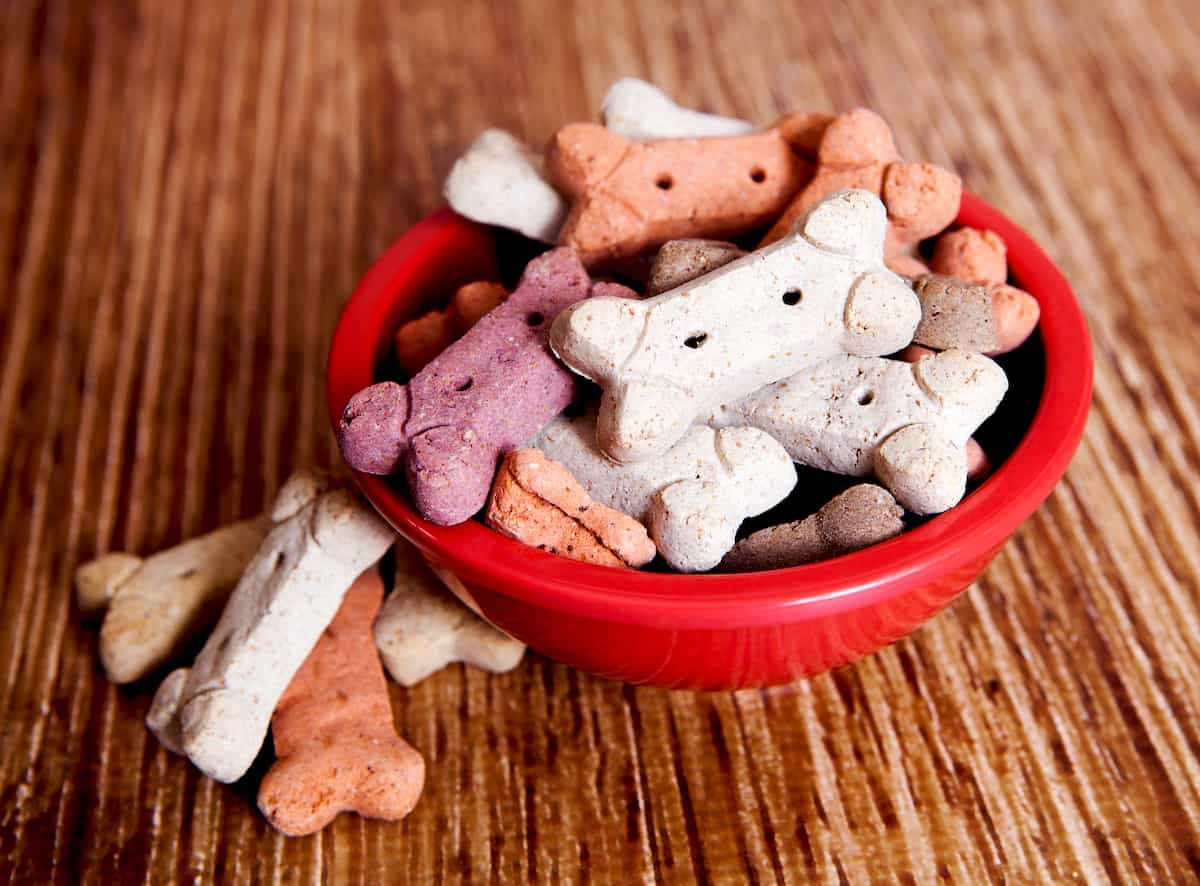 Regardless of whether you're using them for training or to simply reward good behavior, every owner wants to feed their Great Dane good treats! However, finding both a tasty and delicious treat is easier said than done.
With that, let's take a look at some of our favorite treats for Great Danes.
What to look for in a high-quality dog treat
Finding a high-quality dog treat is not that different from picking their normal food. You should place a large emphasis on the inclusion of natural products, that have minimal preservatives and additives.
The larger the number of ingredients, the higher the likelihood that it will upset your Great Dane's stomach.
For this reason, we choose to completely avoid the use of any treat involving rawhides. The risk simply does not equal the reward of using this style of treat.
Furthermore, we have found time and time again that they result in cases of diarrhea for our Great Danes. For more information about why we do not like rawhides for Great Danes, make sure to watch our video below.
Weight Management Considerations for Great Dane Treats
For weight management reasons, you should also be careful to not feed your Great Dane too many treats. While their treats should still be made of quality food, they should not represent a significant portion of their daily calories.
Because the calories in each dog treat will vary, most include instructions detailing the maximum number of treats that you should feed your dog in one day based on their weight.
Make sure to take note of these limits and abide by them!
You can make treats last longer by breaking them into smaller pieces and feeding them to your Great Dane as needed. Doing so ensures that they don't upset the balance of their overall diet, while also keeping the added calories in check.
In the event that you notice your Great Dane starting to put on unnecessary weight, take stock of their treat intake. It's very possible that too many treats are the source of the weight gain.
If you expect to use a large number of treats for training purposes, your best bet will be to select a low-calorie treat. While they may be small in calories, they can still have plenty of taste to help reinforce training behavior!
If you found this article helpful, make sure to take a look at my other Great Dane food-related posts below!