Just like for your own health, the right bed for your Great Dane can make all the difference for the health and longevity.
A bed that provides proper joint support, helps regulate their temperature, and keeps them off your furniture is worth every single penny.
Which Bed Should I get for my Great Dane?
We've tried a lot of dog bed's over the years and our favorite one, by far, is the big barker 7-inch Headrest edition. As a bed tailored specifically for the needs of giant breeds, it truly ticks off every single box for quality, comfort, and durability.
My Pick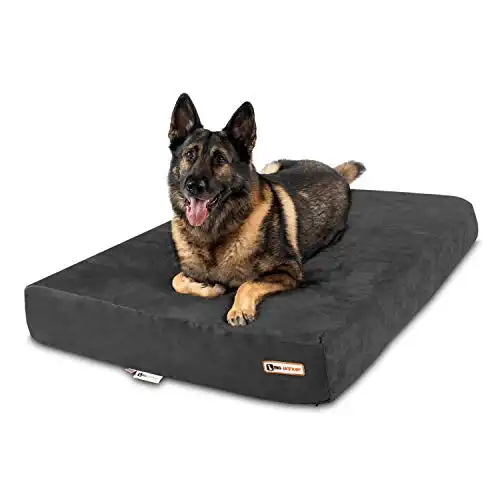 Big Barker Orthopedic Dog Bed
The Big Barker bed is specifically calibrated for the comfort of a big dogs like Great Danes! Its proprietary foam is engineered to support a 300+ lb dog, and it's large enough to let your Great Dane stretch out. It's manufactured in the USA and comes with a 10-year warranty.
Buy from Amazon
Buy from Chewy
Instead of taking my word for it, here's a short video from Dr. Kim Bowers from the All Pets Veterinary Hospital talking about why it's her favorite bed as well!
Big Barker backs up their product by allowing for a 1-year trial period to make sure that it's the right choice for your Great Dane. They take it a step further by guaranteeing its quality for a full 10 years!
Check the current price on Amazon.com.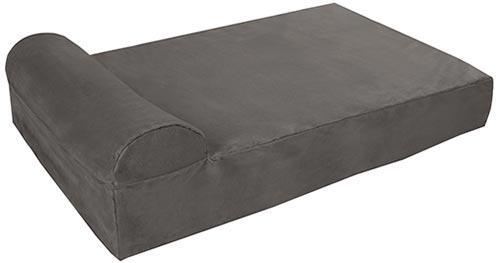 Is there a more budget-friendly bed that you also recommend?
While purchasing a top-notch bed should save you money in the long run, we realize that price is always a concern. For that reason, we also highly recommend the KOPEKS Deluxe Orthopedic Dog Bed (link to Amazon.com).
This bed also provides 7-inches of memory foam support, and a three-quarters headrest. Its soft micro-suede cover is removable and machine washable.
A secondary waterproof liner is also provided to further protect the memory foam from those everyday happenings 😉
Best Value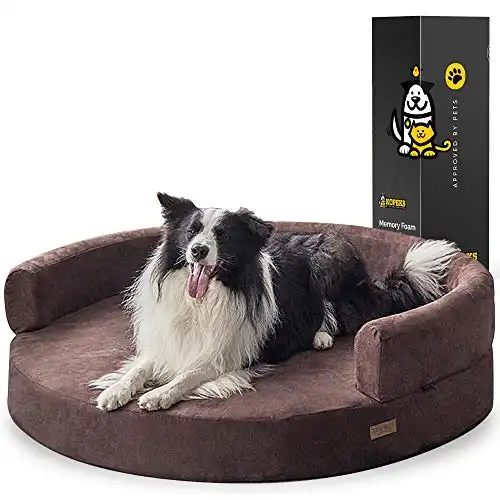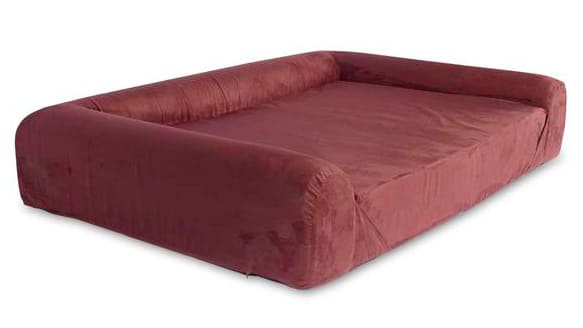 More information on why dog bed's are important for Great Danes
If you'd like more information explaining the importance of having a good dog bed for your Great Dane, then please take a look at our full article on the topic.
You can also read my in-depth Big Barker Dog Bed Review for more general bed info.