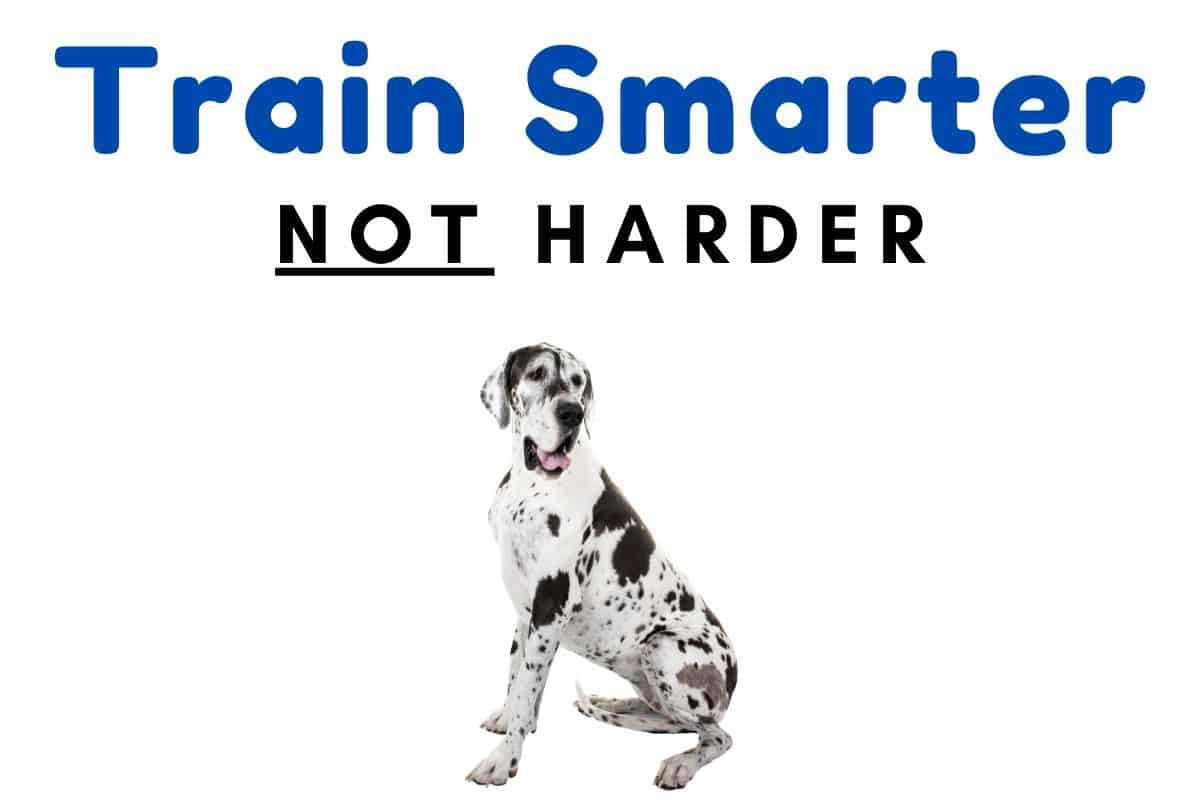 Are you feeling frustrated with how your Great Dane's training is going?
Do you feel lost or confused about how to train this giant dog?
If so, you've come to the right place!
Whether you've got a puppy, rescue, or older dog, training your Great Dane is incredibly important.
As a giant breed, there is no room for mistakes when it comes to training a Great Dane. Without proper training, the likelihood of them accidentally injuring themselves or someone else increases exponentially.
Many think that dog training is simple, but even the smallest mistakes can ruin your attempts!
Leaving you frustrated and feeling overwhelmed…
What most people don't realize is just how important the order in which you teach commands is!
Proper sequencing is critical to ensure that you're able to:
Start small
Build you and your dog's confidence
Progress through training
In addition to sequencing, HOW you teach each individual skill is also incredibly important.
Even the most simple skill is made up of little, tiny pieces. But if you miss any of them, your dog will be left confused and unsure of how to respond.
The Dog Focus Training System prevents all of these potential mistakes by breaking down training into a simple 30 step process.
What You Get With the Dog Focus Training Package
30 Step Training Process
The signature 30-step training program that is properly sequenced for success
Video tutorials and checklists for every step
Knowledge Vault Access
You will get access to a database of the most Frequently Asked Questions (FAQs)
Not only is it constantly evolving but serves as a quick reference
Remote Support!
Most online training programs fail because they lack the support of a professional
Have access to contact Brian via text message for assistance with handling difficult situations
If you want to feel confident in your ability to properly train your Great Dane, then take action today by purchasing the Dog Focus Training System!
For just $49, you can get access to all of these resources!
Not only is this far cheaper than paying for a trainer to come to your house, but it puts you in command of the situation.
You will feel amazing taking your well-trained Great Dane out and receiving compliment after compliment on just how well behaved they are.
Click HERE to purchase or learn more about the Dog Focus Training System!